Leadership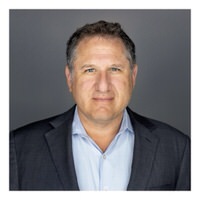 Sam Gustman 
Associate Dean for Technologies at the USC Libraries 
CTO of the USC Shoah Foundation
Sam has nearly three decades of leadership experience in information technology, which includes his role as chief technology officer for the USC Shoah Foundation and serving as the primary investigator on various National Science Foundation research projects with cumulative funding of more than $8 million.
Sam is responsible for, among other things, the operations, preservation, and cataloging of the USC Shoah Foundation's 8-petabyte digital library, one of the largest public video databases in the world.  Sam also serves as associate dean at the USC Libraries, where he holds a faculty appointment and is in charge of information technology.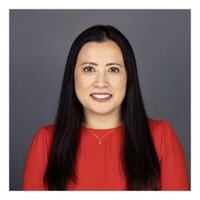 Linda Truong 
Senior Director 
USC Digital Repository
Linda directs the business functions of the Digital Repository, which includes budget management, reporting, and the development of strategic partnerships. Linda has nearly two decades of operations and program management experience, which includes USC Library IT, where she also serves as senior director of information technology.
She held positions with the U.S.-China Institute at USC and UCLA's Asia Institute, where her responsibilities included everything from marketing and program development to grant writing, publications management, and coordinating study abroad programs in East Asia and Shanghai.
Staff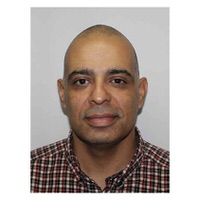 Robert Alvarez, Systems Administrator
Robert has over ten years experience administering Windows and Linux systems in an academic setting. Robert currently maintains key storage systems for the Digital Repository, including our Dell-EMC file server environment.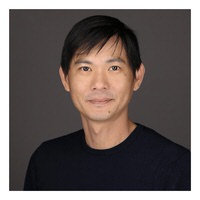 Alan Auyeung, Video Archivist & Post-Production Specialist
Alan Auyeung oversees the collection, management and transfer area of broadcast video equipment; administers educational, instructional and reference materials collections; and provides services for patrons including ensuring requests for distribution copies of the archive are fulfilled.  Prior to joining USC, Alan worked at a Los-Angeles area post-production technical support service provider for 20 years as an Electronic Technician, with experiences in post-production systems and equipment repair, maintenance, and troubleshooting.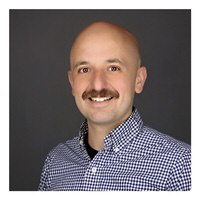 Nicholas Camardo, Digital Imaging and Content Manager
Nicholas specializes in the digitization of motion picture film, audio tape, and video tape. Prior to USC, Nicholas raised funds and organized production for a human rights short documentary and spent time working with motion picture film archivists to learn the craft of film digitization and preservation practices. Nicholas graduated with Honors from St. John Fisher College, earning a degree in Media and Communication and Digital Cultures & Technologies.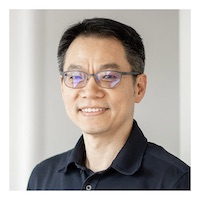 Mills Chang, Senior Software Architect
Mills joined USC in 2008 with more than two decades of experience in software development, specializing in databases, .Net, and search engines. He leads the development team and oversees the software development for the USC Digital Repository and the USC Shoah Foundation. Mills received his Masters in Computer Science from USC in 2002.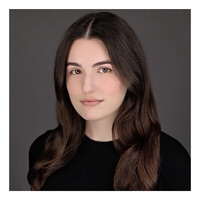 Katie Ehrbar, Video Archivist & Post Production Specialist
Katie recently graduated summa cum laude from USC with a degree in Cinema and Media Studies, where she was a co-founding member of the school's first undergraduate film journal. She previously worked as a student before joining the team full-time after graduation. She now oversees student workers and maintains daily digitization and preservation operations.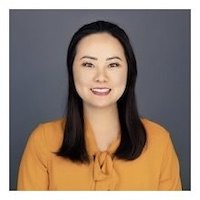 Catherine Gao, Program Manager
Catherine graduated from USC as a business major, worked at USC as a student, and after a brief stint in the private sector, came back to USC as a full-time employee for the USC U.S-China Institute. She currently manages projects and client services for the Digital Repository.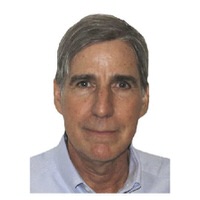 Will McCown, Senior Technical Project Manager
Will comes to USC with 25 years of experience in the Motion Picture Post Production, Animation, and Special Effects industry. Will has extensive experience in IT infrastructure for digital media as well as Color Science and Image Processing.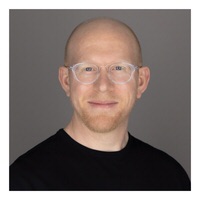 Craig Stubing, Digital Media Producer
Craig is a graduate of the USC School of Cinematic Arts and worked as the Multimedia Editor for the USC U.S-China Institute for 12 years. He's the host of the award winning Beta Cell podcast and has founded three nonprofits, Type One Run, Beta Cell Foundation, and Beta Cell Action. At the Digital Repository, he oversees the production of our Interactive Interviews and our video and digital marketing.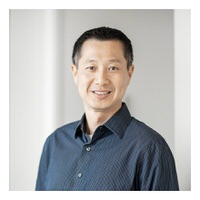 Hoan Tran, Unix System Administrator
Hoan has over 15 years of experience in software development and operations. Hoan specializes in managing systems engineering, system administration, and information systems security.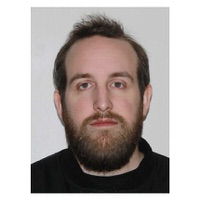 Trevor Williams, Senior Software Engineer
Trevor worked for several years in the private sector doing .NET based web development before joining USC in 2018. Currently he does the development work for the DRMS website and manages a suite of background services that support the ingest and preservation processes.