We are a trusted repository that maintains best-in-class operational practices and technical procedures to continuously monitor bits and ensure files are protected in the long-term.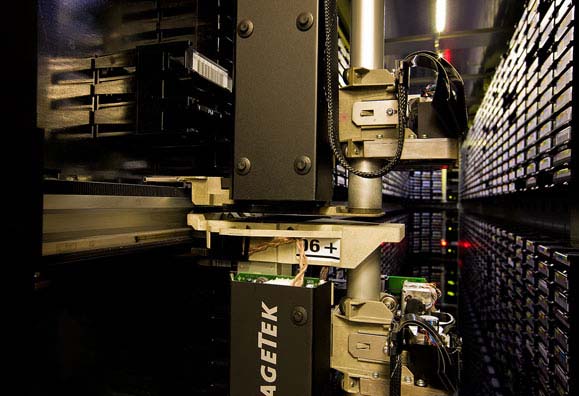 Trusted repository
Over an extended period of time, digital files can lose bits, become corrupted or unreadable, or disappear entirely.
 
The USC team considers maintaining file integrity to be one of our most critical responsibilities.
We follow a set of standard technical procedures and best operational practices to continuously monitor bits and ensure that files will be protected long term.
The Digital Repository also maintains multiple mirrored locations for file redundancy to provide disaster recovery.
This includes superior systems that guarantee bit preservation, personnel with deep experience managing diverse and critical collections, and other key characteristics associated with maintaining secure, reliable long-term preservation and access to complex digital content.
Even a small set of source materials will be treated with the same care and expertise as large collections, using technology tools and a storage plan appropriate to size and access needs.
The Digital Repository is in the process of meeting the rigorous management and operational standards to be certified as a trusted digital repository.
---
Planning Worksheet
Developing an appropriate preservation plan, plus calculating costs for digitizing, preserving and storing files depends on a number of interrelated factors:
The type of source material
The size of the collection
If metadata needs to be added
If an asset-management or content-management system is needed
How the files will be stored
The need to access the files once they are in storage

This downloadable worksheet will help you get started.